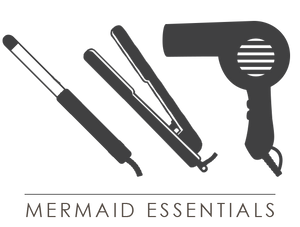 theneochoice
Mermaid Essentials
Regular price
$ 90.00
$ 0.00
Professional Hair Dryer, Clipless Wand and Hair Straightener out of the box. Includes free shipping.
We, mermaids, are known for flaunting whatever style we're in the mood for. This trio bundle offers you just that and some! 
Once your local sea witch grants you the ability, walk along the shore with hair that's perfectly beach waved thanks to one of our mystery curling wands that you will receive with this collection. Switch it up with sleek, shiny, and slayed tresses when you receive that stylish flat iron on your door step. After a nice swim, quickly get the job done! Plug in your dryer and blow out your hair better than you ever have with another dryer. Your hair will dry so fast you might just think it was magic!
What is " Out of The Box" ?
Out of the box is a new professional quality product minus the packaging.
What is the condition of the products?
The products are complete and in brand new condition.
Why isn't there packaging for the product?
The packaging contained misprints preventing the item to be sold online or in stores.
Will I be missing anything since there is no box?
Not to worry, we confirm each package is complete and securely packaged.
Am I able to choose the colors of each item in bundle?
Unfortunately no, it will be a random pick.
Does my item come with a warranty?
Definitely, you can register here: REGISTRATION Be sure to include the provided serial number
---
Share this Product
---
More from this collection